Lion Forge Super Team Assembled for 2016 San Diego Comic Con
(St. Louis, MO- July 12th)- Lion Forge Comics announced today an award-winning, super team of personnel acquisitions to celebrate 2016 San Diego Comic Con right alongside convention exclusives. Geoff Gerber, formerly, Lion Forge's lawyer, will take over as President with David Steward remaining as Founder/Publisher. Geoff Gerber, President. explains "We have had some great wins since the company's launch as a creative studio. It was time to bring in heavy hitters to get us to the next level. The talent that we have recruited understands and respects not only the creative side of publishing comics, but the business of pop culture as well."

Steward remarked "I am a lifelong comic fan and I cannot WAIT to be able to take on a more big-picture role." Booth #2300 will be the "go to" place for fans to meet the new additions and to pick up exclusive prints, as well as, not one, but two Dreamwork's Voltron,
Legendary Defender
con exclusives. Don't wait to pick up the Voltron, Legendary Defender mask and Exclusive Variant cover edition of Voltron #1.

The Team: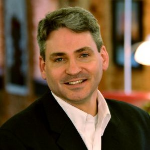 Geoff Gerber - President
Geoff Gerber became President of Lion Forge Comics at the beginning of 2016, after serving as its General Counsel and Director of Intellectual Property. As co-founder and Chief Operating Officer of Kahn Gerber, he developed and implemented business strategies that resulted in that boutique law firm being recognized by U.S. News & World Report as a Best Law Firm in America in Copyright Law; Entertainment Law – Motion Pictures & Television; Entertainment Law – Music; Litigation – First Amendment; Litigation – Intellectual Property; and Media Law. As a lawyer, he represented Image Comics, Todd McFarlane Productions, The Comic Book Legal Defense Fund, and other publishers and artists. ​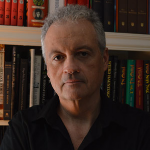 Rich Johnson - V.P Sales, Marketing and Business Development
As Vice President Book Trade Sales for DC Comics, Johnson worked at DC for nearly a decade where he established the category of graphic novels within the bookstore and library markets where it exploded into a publishing and pop culture phenomenon. Johnson later moved to Hachette Book Group, serving as co-founder and Co-Publishing Director for Yen Press, and later launched Brick Road Media, LLC as a consulting firm for pop culture clients.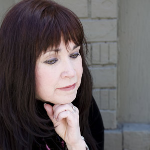 Syndee Barwick - Director of Marketing and Product Development
Syndee Barwick has over 25 years of writing, marketing, brand strategy and management experience in the entertainment industry. After working with award-winning artists in the music industry, Barwick worked with DC Comics/Warner Bros. for nearly 20 years as both Director, Marketing and Director, Product Management - DC Directspearheading DC's super-successful in-house collectibles division.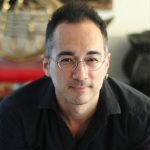 Mark Smylie - Executive Editor
As founder of comic publisher Archaia, Smylie published the NY Times bestseller and Eisner- and Harvey-Award winning comic book Mouse Guard; the Eisner winner Return of the Dapper Men as well as Eisner nominees The Killer, Tumor, and Spera.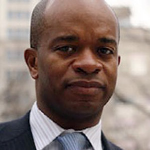 Joseph Phillip Illidge - Senior Editor
Joseph Phillip Illidge began his editorial career began at Milestone Media, Inc., the first Black-owned mainstream comic book company to have a co-publishing deal with DC Comics. He then moved to the DCU as an editor of the Batman line of comic books. He is is a writer, editor, columnist, and public speaker on the subjects of race, the medium and business of comics, and the corporate politics of diversity. In addition to his coverage by The New York Times, CNN Money, the BBC, and Publishers Weekly.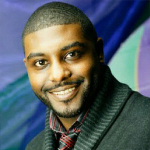 Devin Funches - Sales and Marketing Manager
Devin Funches has six years of professional comics experience. Formerly from BOOM! Studios where he oversaw and assisted in sales in a variety of channels including The Direct Market, The Book Trade, E-Commerce and convention circuit. He also assisted in marketing and did the strategic planning of their e-mail and customer service program.
Thursday, 7/21/16, 6:00p.m.-7:00p.m. Adapting Television to Comics — Writers from both TV and comics discuss the challenges and triumphs of translating hit TV shows to comic books. Whether it's crucial differences in script timing or translating the legacy of fan favorite shows to a new medium and new audience, these pros have seen it all. Featuring Joelle Sellner (Saved by the Bell), Geoff Thorne (Knight Rider), Lesley Vamos (Punky Brewster), Mairghread Scott (Saber Rider and the Star Sheriffs), and Jonathan London (Miami Vice). Room 29AB
Friday, 7/22/16, 5:30p.m.-6:30p.m. Comics from the Squared Circle — An insider's look at the overlapping worlds of comics and professional wrestling, including a historical retrospective and predictions for the future of wrestling comics. Featuring Lucha Underground superstar Chavo Guerrero (Chavo Guerrero's Warrior's Creed), WWE hall-of-famer Andre the Giant's daughter Robin Christensen-Roussimoff, and record-breaking wrestling comics writer Mike Kingston (Headlocked). Hosted by Heidi MacDonald (Comics Beat). Room 8
Lion Forge Comics strives to create comics that everyone regardless of background or ethnicity can identify with. Their title Andre The Giant: Closer To Heaven was nominated for three Glyph Awards. From indy creators to licensed properties including Dreamworks' Voltron, Legendary Defender, NBC/Universal's Miami Vice, Airwolf, Punky Brewster, Saved By The Bell, and Night Rider, and American Greetings' Care Bears, Madballs there is something for every level of comic fan. Lion Forge Comics - Comics For Everyone. Visit
www.lionforge.com
for more information.

Find us on social media at:
https://twitter.com/lionforge
www.facebook.com/lionforge